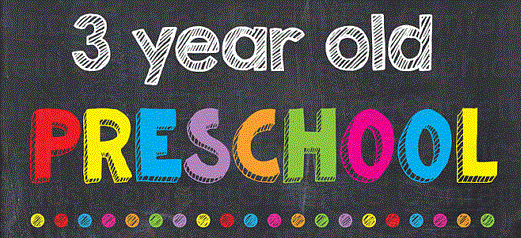 Children entering the Three-year-old classroom are age 3-years by August 15th of the new school year. The children remain with their classmates for the full school year. This is the same birthday group of peers that will later graduate preschool together. Children entering the 3-year-old classroom must be potty trained upon starting this class.
Mrs. Heather- 3 year olds
Hello I'm Ms Heather. I moved here to Mt Juliet 9 years ago from Largo Florida. I'm married with two children. Eli is 10 and he's in Wilson county schools. Brynn is 3 and is here at Grace UMC with me. I started working at a Grace UMC 8 years ago. I've been teaching Prek-3 for 7 of those years. In my free time I enjoy spending time with my family, watching football, and working out.
Holly was Born and raised in Middle TN. Holly and her husband have been married for 12 years and have 3 beautiful children. Holly graduated right down the street at Mt Juliet High in 2006 and has been working at Grace for the past 10 years. This school has become a second home and all her children have come through the program, 2 of which are still attending. Holly has worked in the PreK4 room, infant room, and now in PreK3 room. In her spare time you can find Holly spending time with her family at the baseball diamond or dance competitions.
Mrs. Melissa: 3 year olds
Melissa is excited to be starting a school-age classroom with students in grades K-5. She holds a Bachelors degree in business administration and a Masters in accounting from the University of TN. After deciding accounting wasn't the right fit, she went on to get her Masters in Teaching from Oglethorpe University in Atlanta. She taught in an elementary school in Atlanta for 6 years before moving to Nashville to be closer to family. She has 3 young children and has enjoyed working in their preschool for the last year. She also teaches English online to children in China. She loves reading, meditation, yoga, and walks in nature. She is enthusiastic about the opportunity to create a new and engaging classroom model. She is passionate about deepening her relationship with Christ and helping her students to do the same.